Macam biasa laa, aku tengah dalam proses nak upload gambar travel yang banyak tak terkata tu, so in the meantime update benda simple dulu, like my skincare routine haha.
Actually there's nothing simple about my routine, especially untuk orang yang tak kisah sangat pasal skincare ni. So far I think I have close to 15 steps and more than 25 products..? Tapi of course laa aku tak pakai everything at one time.
So, for starters:
My skin type - still trying to figure this one out, tapi aku rasa combination skin. Oily on T-zone mostly waktu siang, dry everywhere else especially on chin area
Skin concerns - redness, occasional acne, enlarged pores, dark circles, under eye wrinkles
These are my latest skincare steps:
1) Oil cleanser
Kose Softymo Speedy Cleansing Oil
Beli kat Japan dalam 550 yen, tak sampai RM25. Cleansing oil pakai for PM routine je. Does its job well, aku suka pakai oil dalam pump bottle, senang. Cleansing oil takyah beli yang fancy fancy sangat huahua.
2) Low pH foam cleanser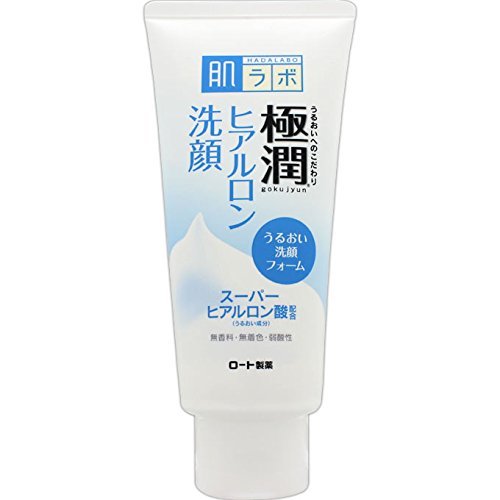 Hada Labo Gokujyun Hydrating Face Wash
Pun beli kat Japan, tak sampai RM20 pun bila convert. Kat Watsons/Guardian pun ada, dalam RM30 kalau tak silap, kalau tengah sale lagi murah. pH 5.5 so it's gentle to skin, sesuai laa untuk orang kulit kering macam gurun Sahara ni haa.
3) pH adjusting toner
Cosrx AHA/BHA Clarifying Treatment Toner
pH adjusting toner ni untuk turunkan pH level kulit dan sediakan kulit untuk terima actives. But this one aku pakai every day sebab AHA/BHA content dia tak tinggi pun so quite gentle for everyday use. Baru je beli, ~RM48 from Hermo, pakai pun tak sampai sebulan lagi.